What is Rapid Web Application Developer?
Rapid web application developer also known as RWAD is the only fast track course program in Sri Lanka that can help you design and develop your own creative websites and web application using latest trending technologies in the IT industry just within 10 days time period.
Copyright © IJSE - 2019
Why and Who should follow RWAD?
Undergraduates
Learning web technologies in a short span of time is a must for their projects at university.
Entrepreneurs
As they might need to design their own website or they might require skills in designing websites for professional purposes.
School-leavers
As they seek higher education, they will need knowledge about web technologies if they are following an IT related degree.
Graduates
It will be easier to find a career in IT industry with the knowledge on latest web technologies.
Freelancers
Usually freelancers rely on online tutorials when they are required to learn a new technology. That is mainly because they need to learn the required technology in a short time or they cannot find a program that helps them practically apply those technologies in their projects.
IT Professionals
There may be many types of professionals, some trying to learn developing front-end of applications to become full-stack developers because they are only capable of developing the back-end or some might need web developing knowledge to advance their career.
What would I get after completing RWAD..?
Most people want a website of their own have no choice to rely on "WordPress" or templates made by someone else. Even they manage to get someone else to design it for them, they still have a hard time maintaining it.However, with RWAD you will be able to master web development regardless of your respective career just within 10 days without wasting your time or money.You will receive a certificate level qualification issued by IJSE and professional experience in web development with many technologies and frameworks. And most importantly, you will get the ability to design your own commercial or personal websites.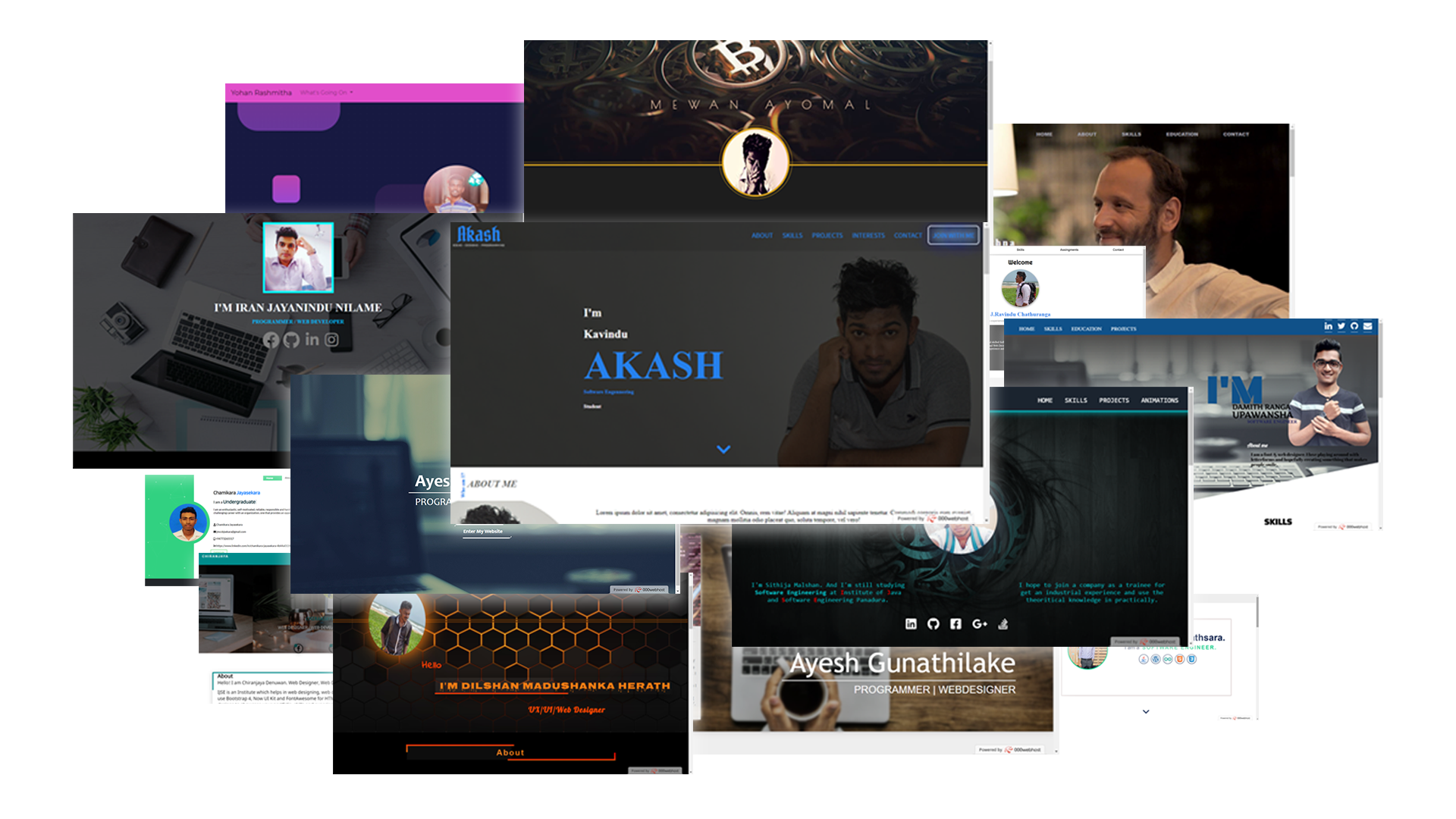 "I just want to make beautiful things, even if nobody cares"
- Saul Bass -
Minimum Entry Requirements
(A) IT Professionals who have at least 1 year of industrial experience. OR,
(B) Students who have completed CMJD Professional, CMJD Certificate. OR,
(C) School leavers who are interested in Web Developing.
Online Registration
If you are willing to join with the Rapid Web Application Developer please complete following form and hit the register button. Upon receiving your request IJSE will contact you ASAP for further steps. (Double check your phone number before submitting)
Please wait, sending the request
Students Comments