What is RMAD?
Rapid Mobile Application Development is a trending certificate program in Sri Lanka that helps you create your own mobile application using the latest technologies within a short time period.
Copyright © IJSE - 2021
Who should follow RMAD?
Undergraduates
Learning mobile application development would give you new possibilities for your final project than a traditional standalone project or a web application.
Entrepreneurs
They might need to design their mobile or require skills in developing mobile applications for professional purposes.
School-leavers
As they seek higher education, they will need knowledge about mobile applications if they are following an IT-related degree.
Graduates
It will be easier to find a career in the IT industry with skills in mobile application development. This will allow you to go for more career options and a lot of industry opportunities.
Freelancers
Usually, freelancers rely on online tutorials when they are required to learn new technology. That is because they need to learn the necessary technologies in a short time, or they cannot find a program that helps them practically apply those technologies in their projects.
IT Professionals
There may be many types of professionals. Some are trying to learn developing front-end of applications to become full-stack developers because they are only capable of developing the back-end. Some might need knowledge about mobile application development to advance their career.
What would I get after completing RMAD?
After completing the RMAD, you can become a mobile application developer with proficiency in all areas of mobile application development from beginning to deployment. Not only that, once you register with the RMAD, you will be able to learn all the aspects of designing web applications as well. Most importantly, you do not require any prior knowledge in programming to join this program.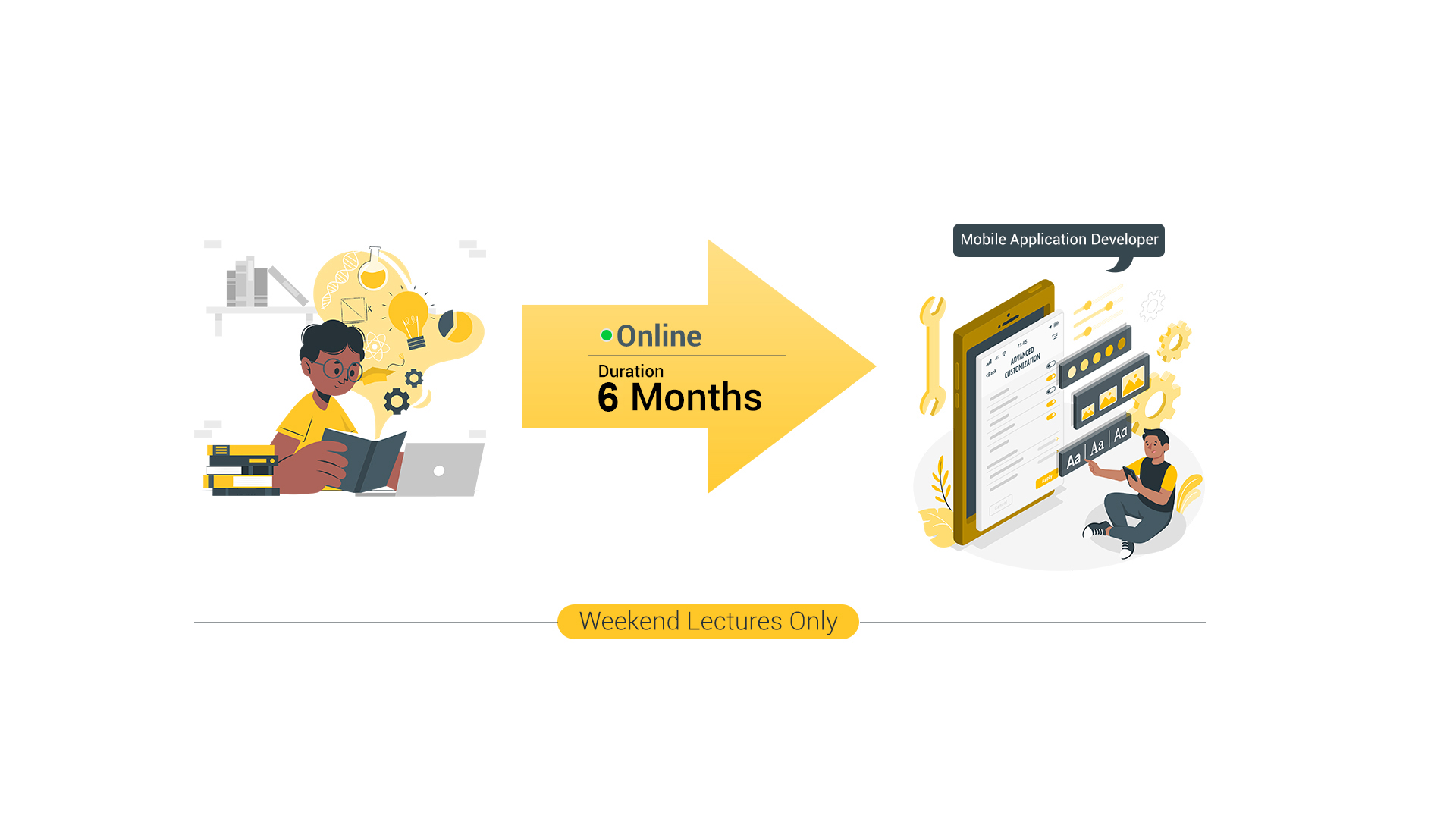 "I just want to make beautiful things, even if nobody cares"
- Saul Bass -
Minimum Entry Requirements
(A) IT Professionals who have at least 1 year of industrial experience. OR,
(B) Students who have completed CMJD Professional, CMJD Certificate. OR,
(C) School leavers who are interested in Mobile Application Developing.
Online Registration
If you are willing to join with the Rapid Mobile App Developer please complete following form and hit the register button. Upon receiving your request IJSE will contact you ASAP for further steps. (Double check your phone number before submitting)
Please wait, sending the request
Students Comments